Camping Amfora in Sant Père Pescador's reception hall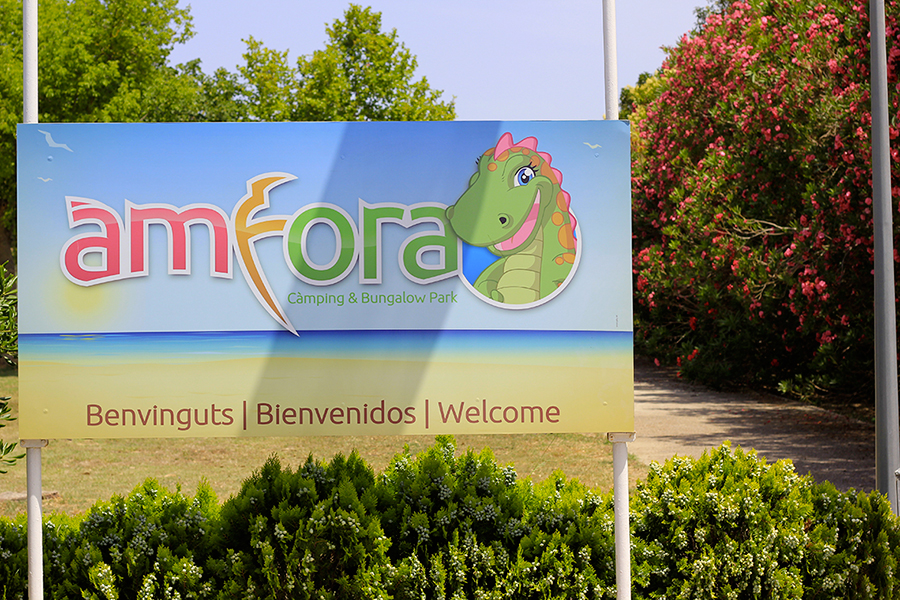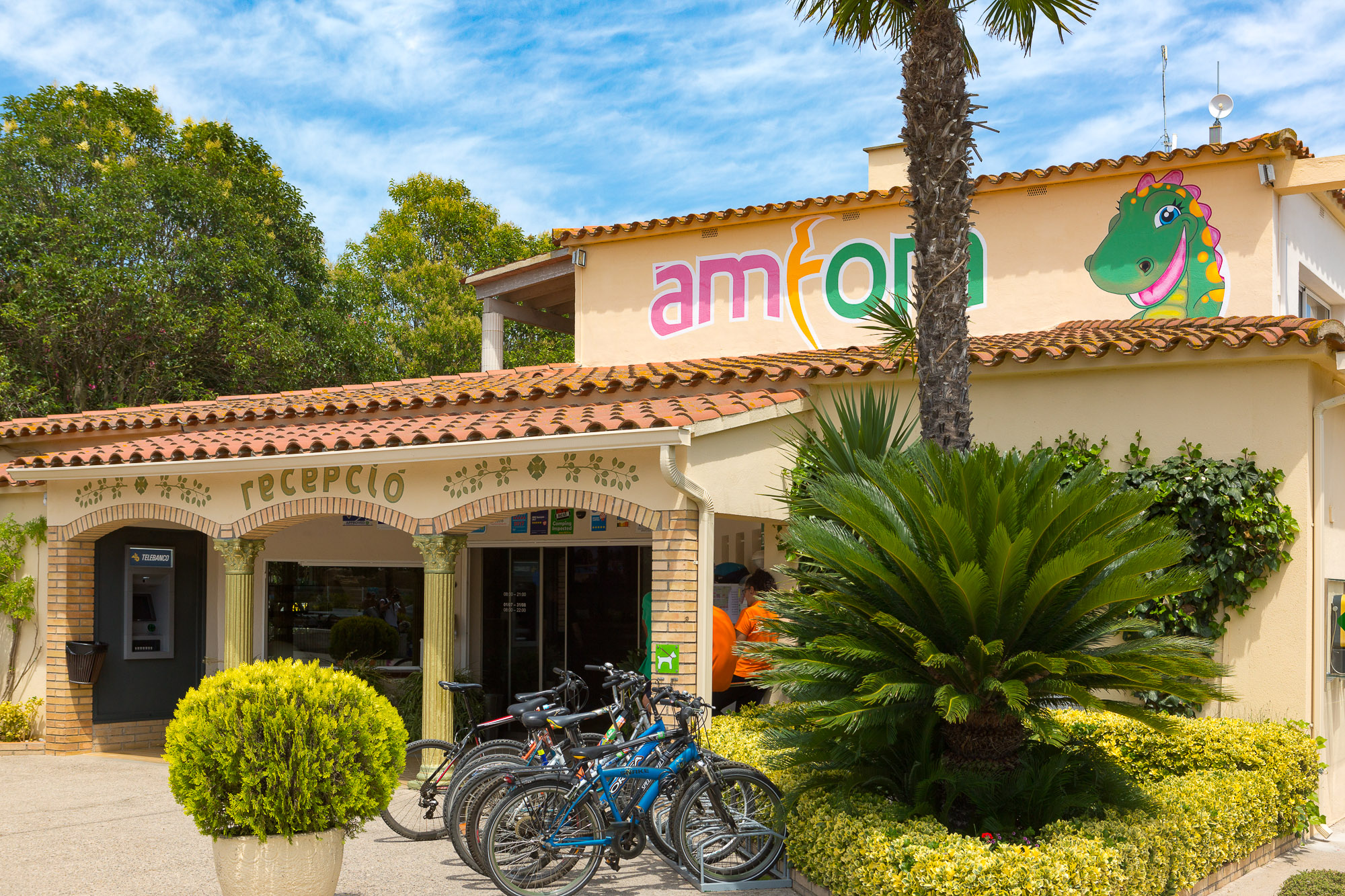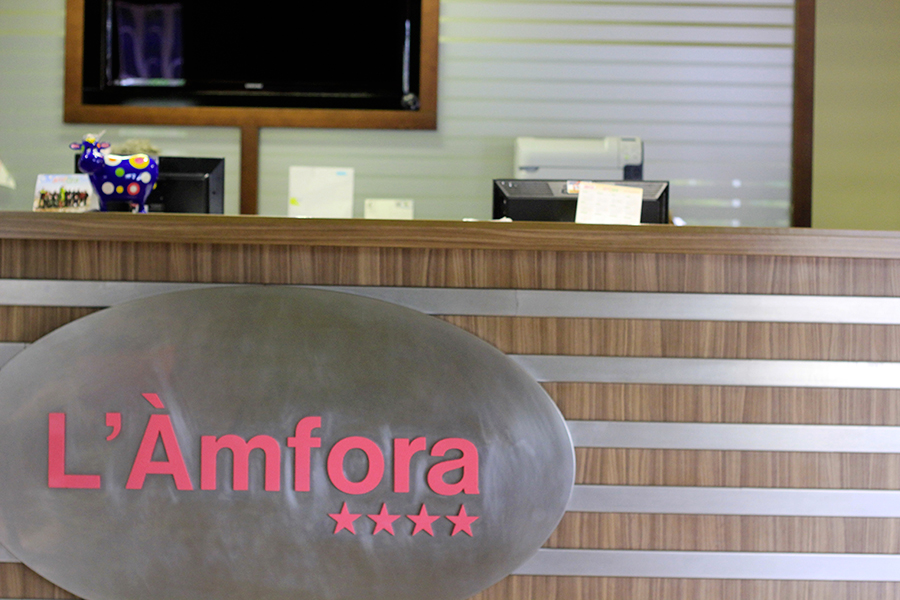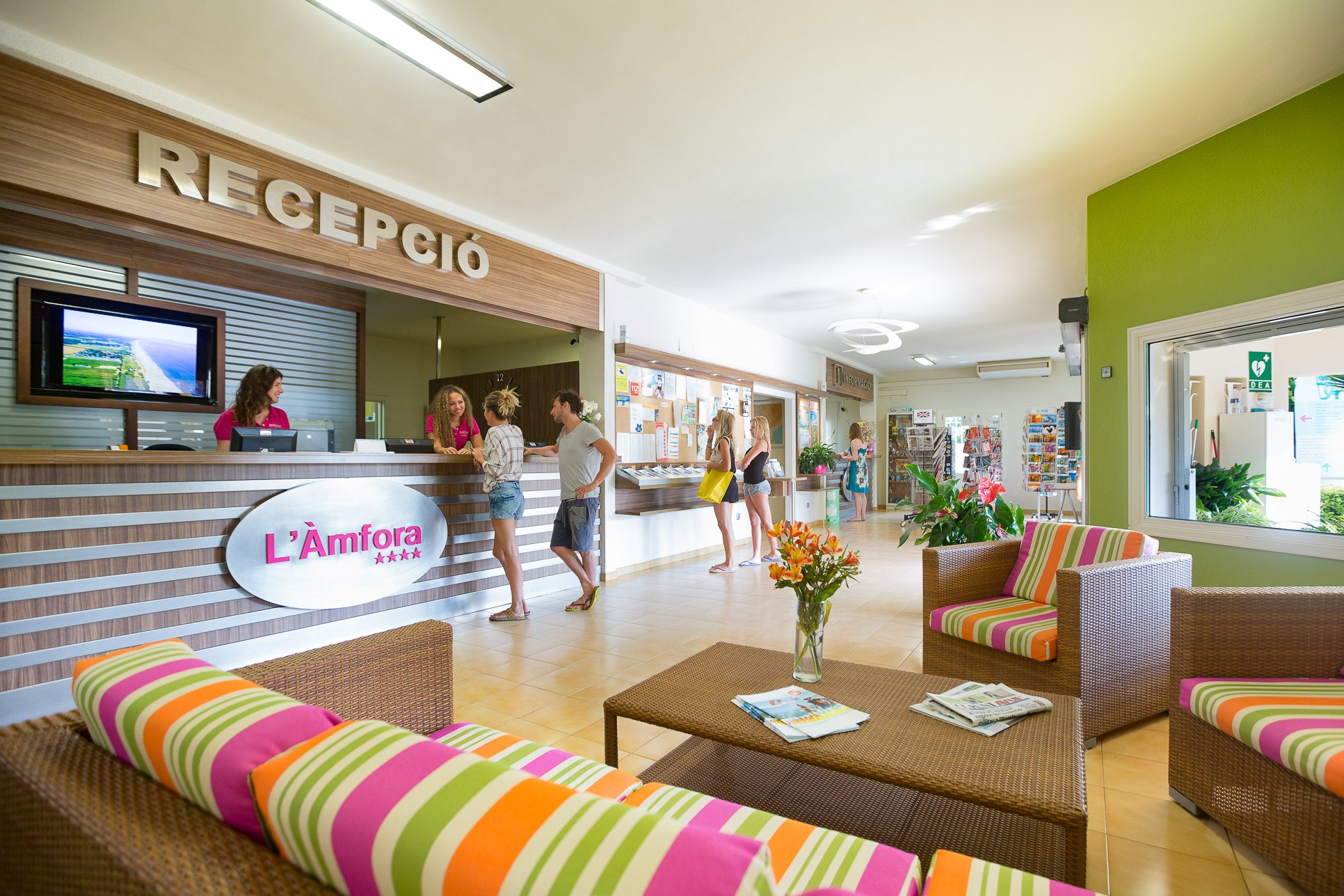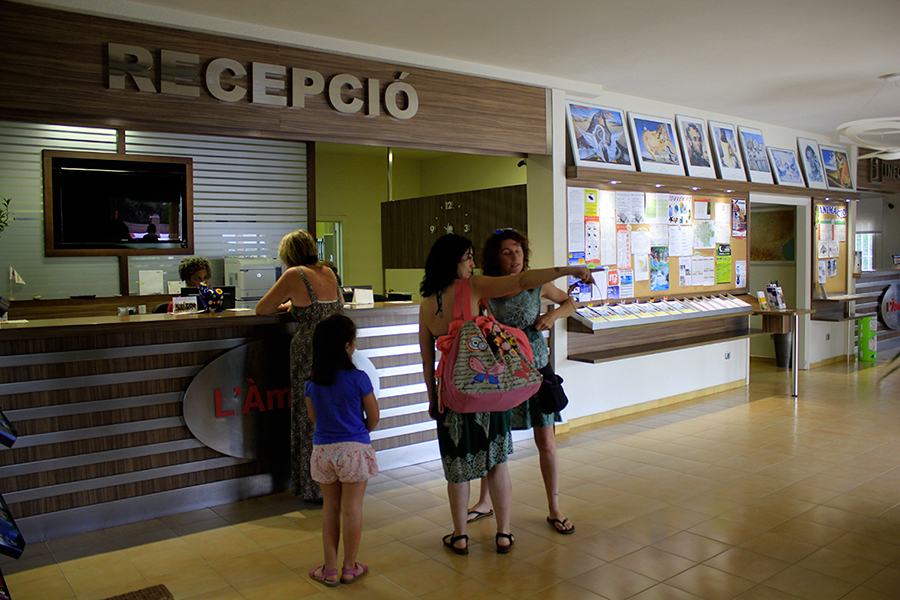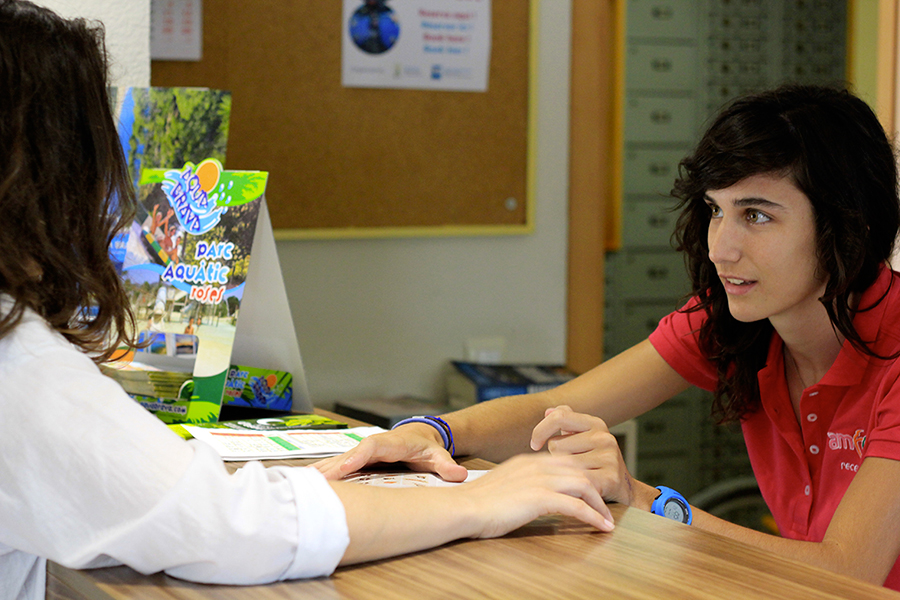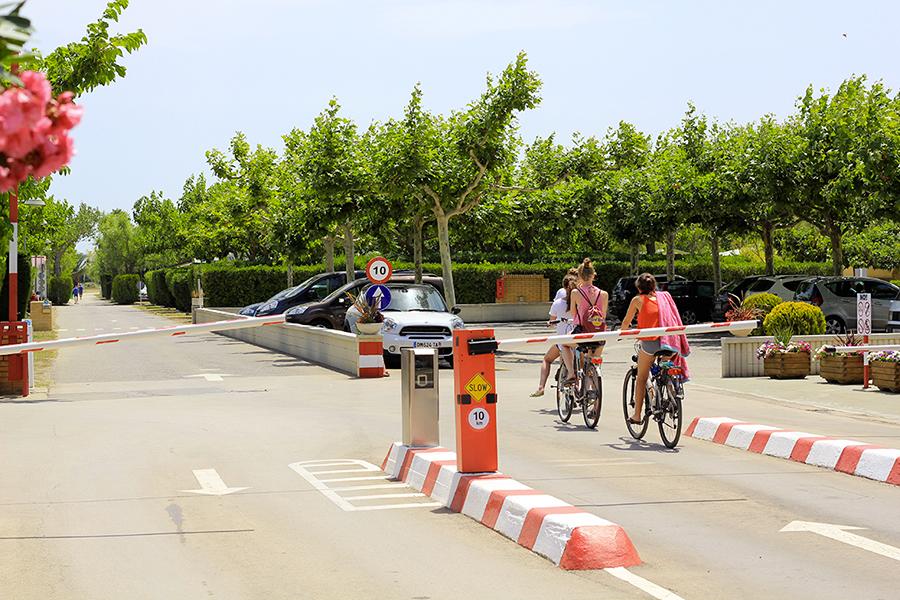 We are very happy to have you here!
Your break at camping Amfora in Sant Père Pescador starts from the moment you arrive here. That's why we really care about giving you the warmest of welcomes. Hospitality and availability are the values our multi-lingual reception officers share all season long.
Open all day until 21.00 (22.00 in high season), camping Amfora in Sant Père Pescador's reception hall is important for all your holiday break's practical issues. On arrival, all useful documentation is handed to you, along with the colour bracelet you need to wear at all times in the site. It is absolutely mandatory to have access to all services, amenities and activities during your stay with us.
On location, two cashpoints, mail boxes and news stand are at your disposal. You can also buy souvenirs to make your holiday break last a little longer when you're back home.
Next to he reception hall, you will find an Information Kiosk. Our bilingual staff - Spanish and English - will help you subscribe to WIFI Internet, rent a tennis court, borrow table tennis rackets or clubs for the miniature golf... It is the central point of your camping Amfora in Sant Père Pescador, no doubt it will become a place you'll visit very frequently while you're here! Our Information Kiosk will also provide you with the best advice on potential excursions and give you the opportunity to book a boat ride or day out to Barcelona.