Water activities, water fun

Water slides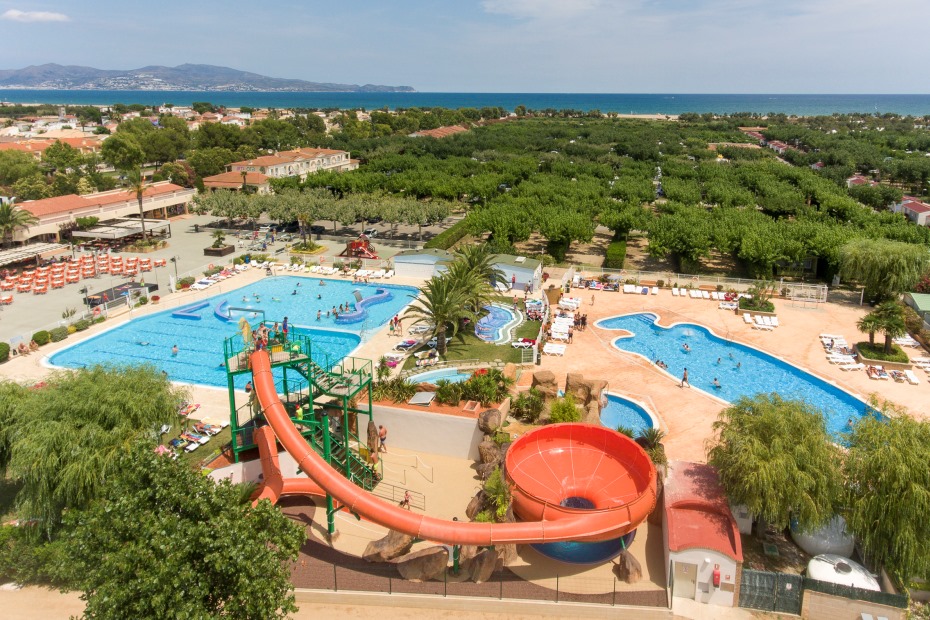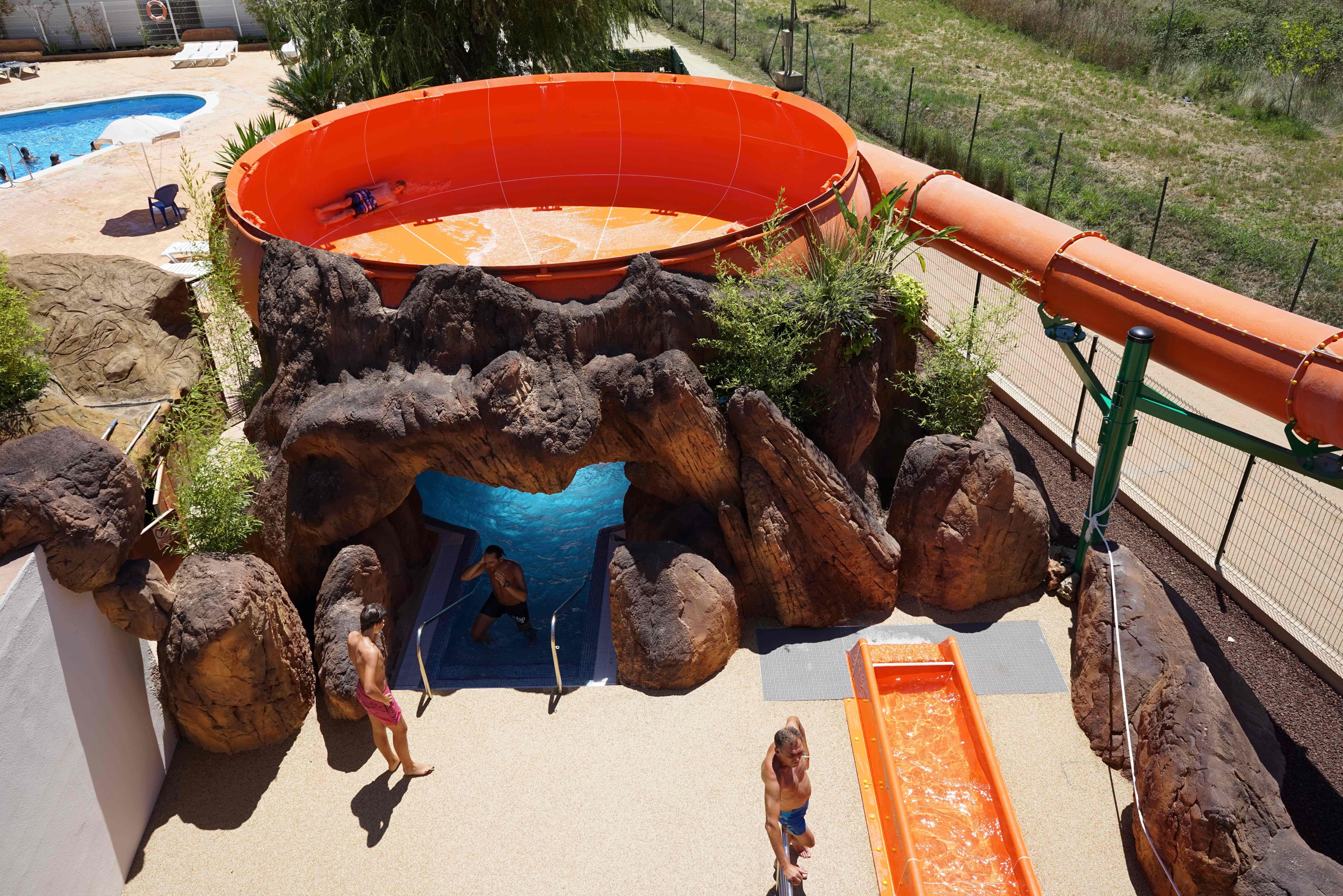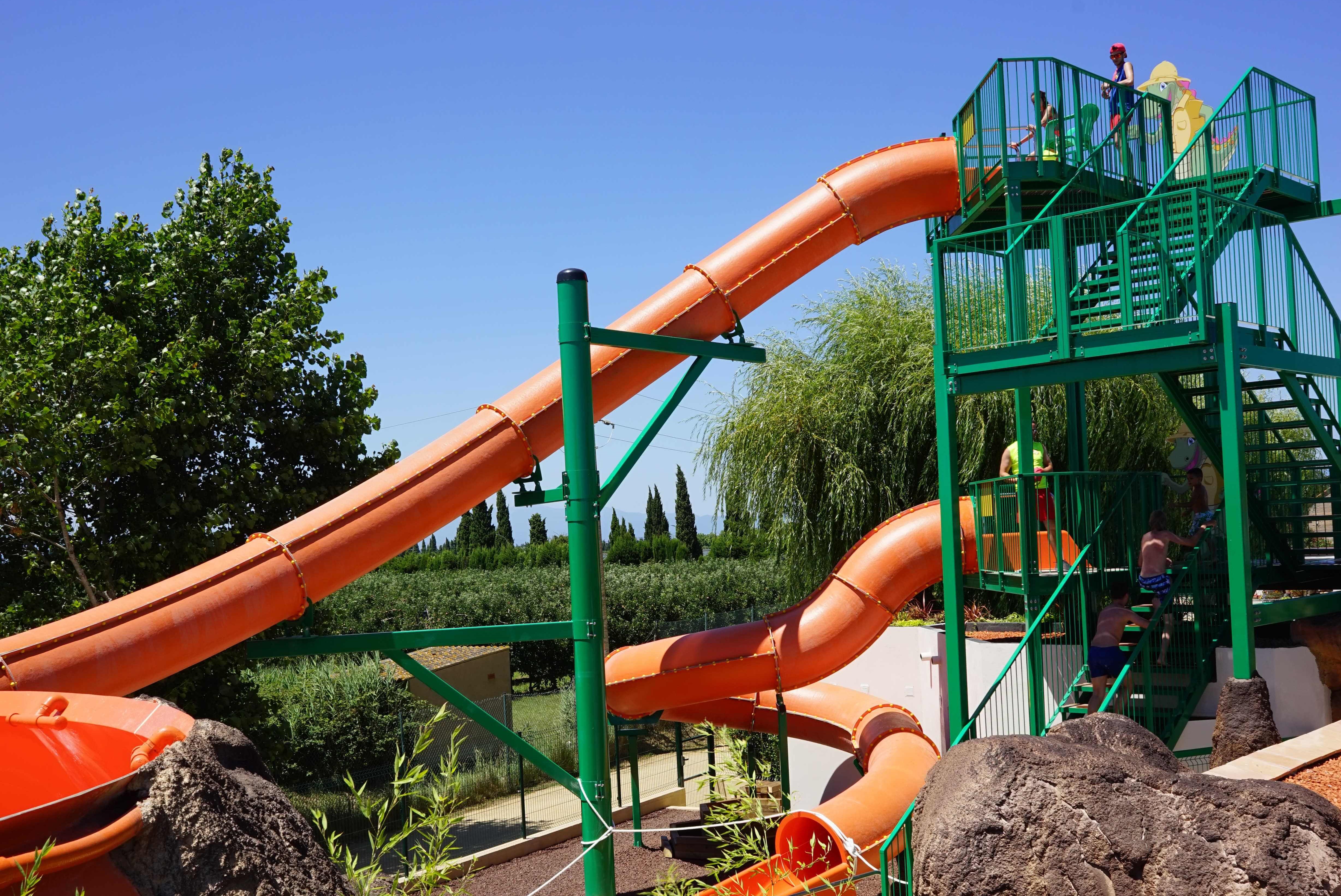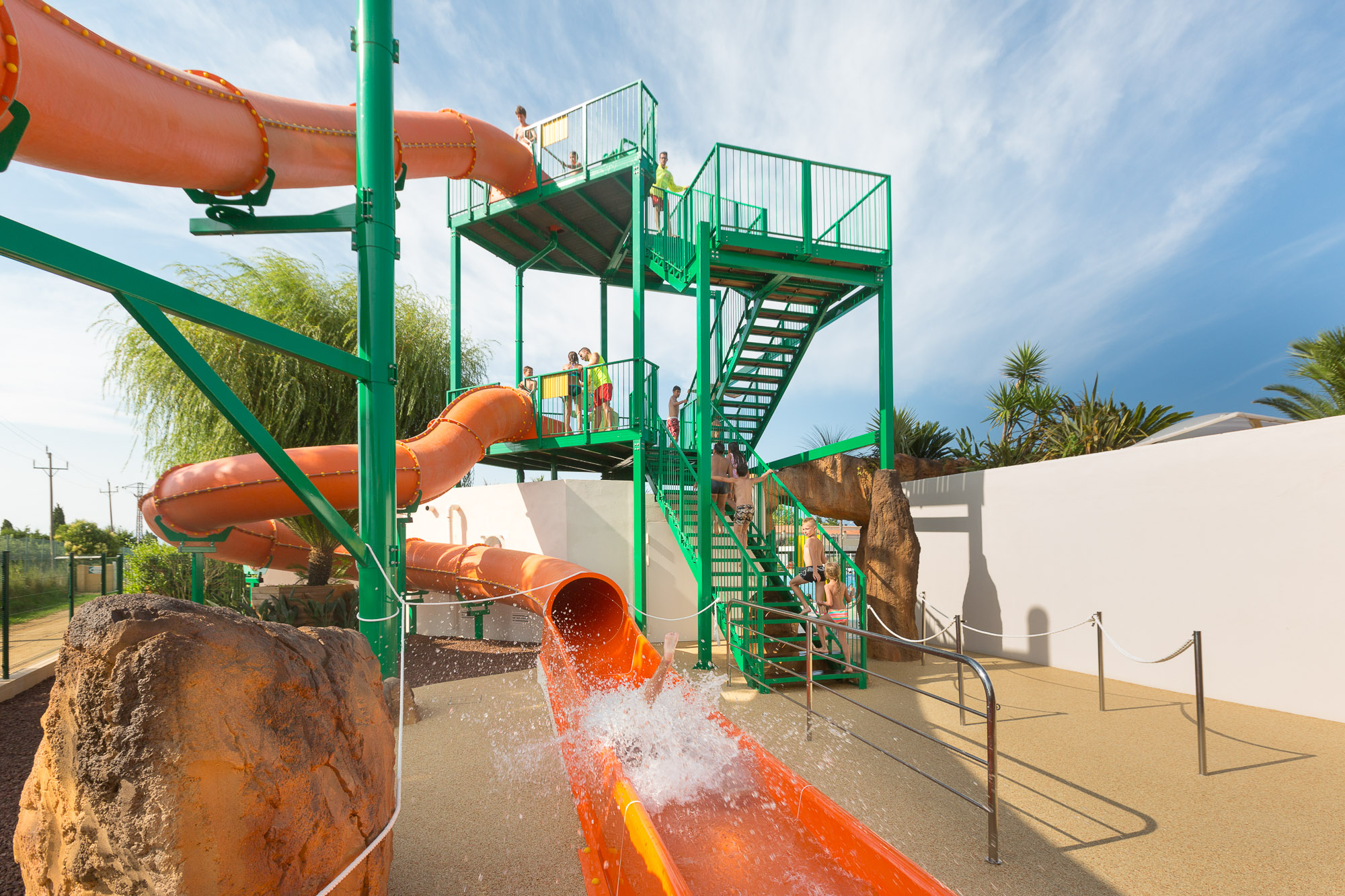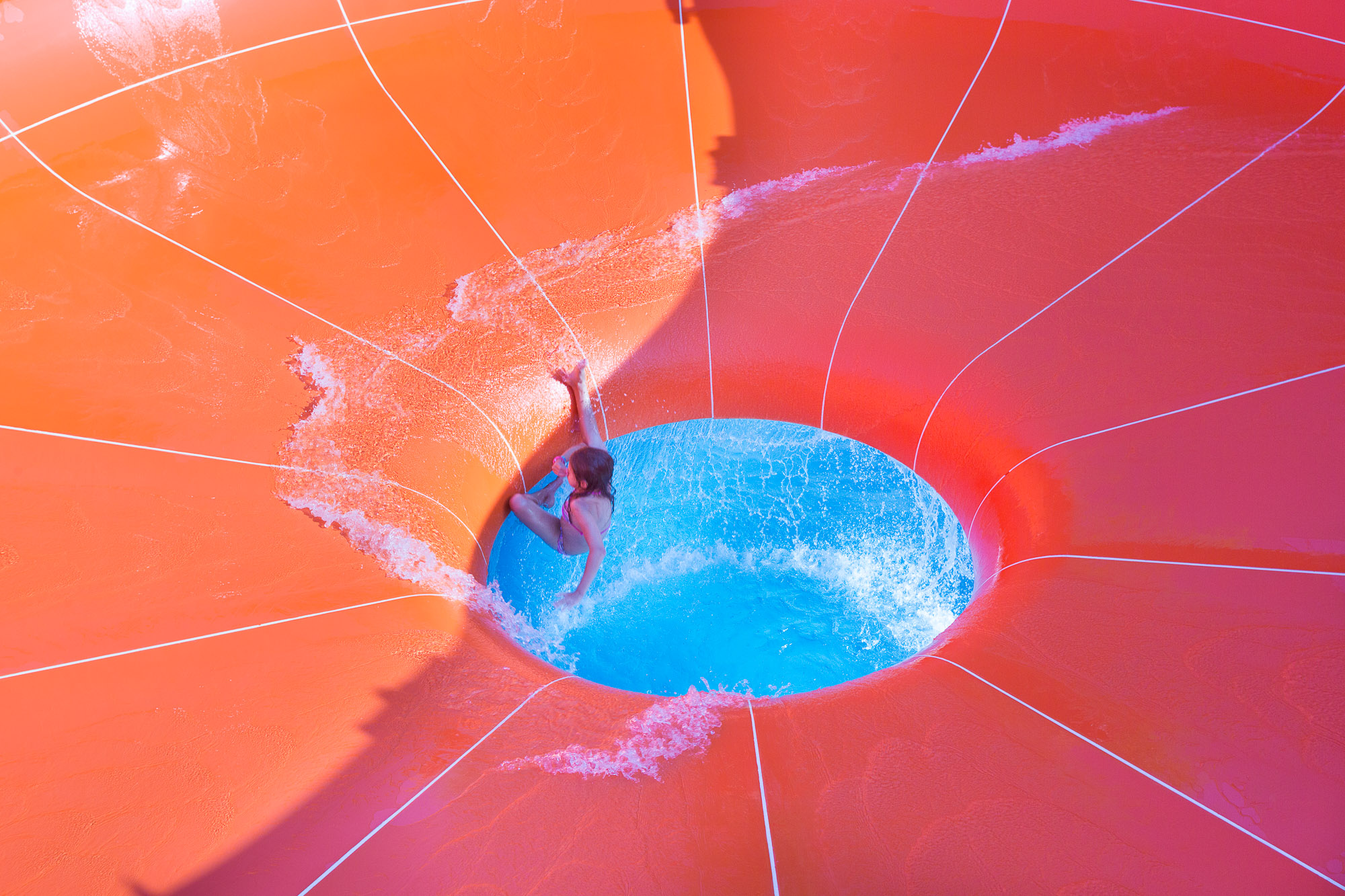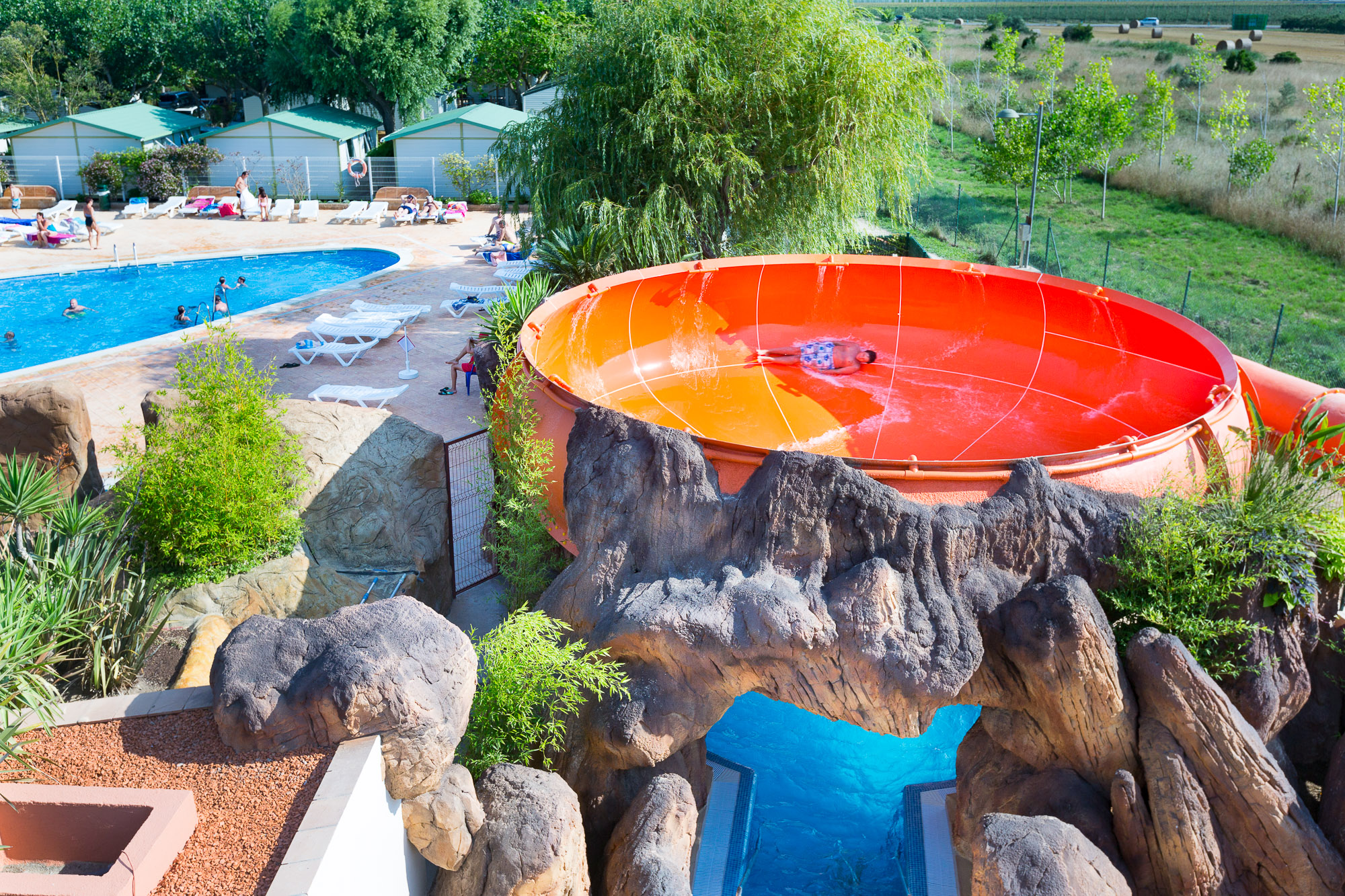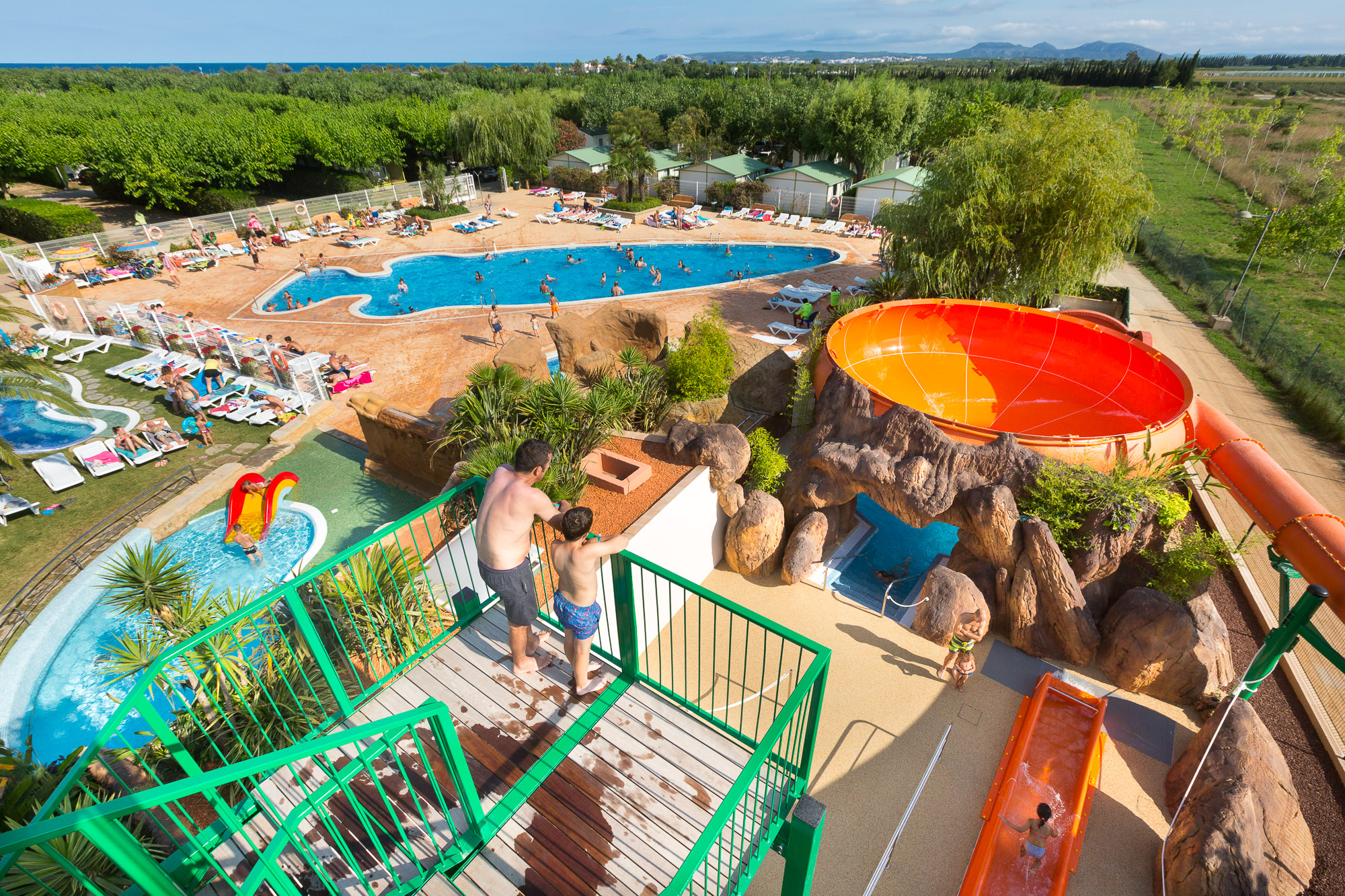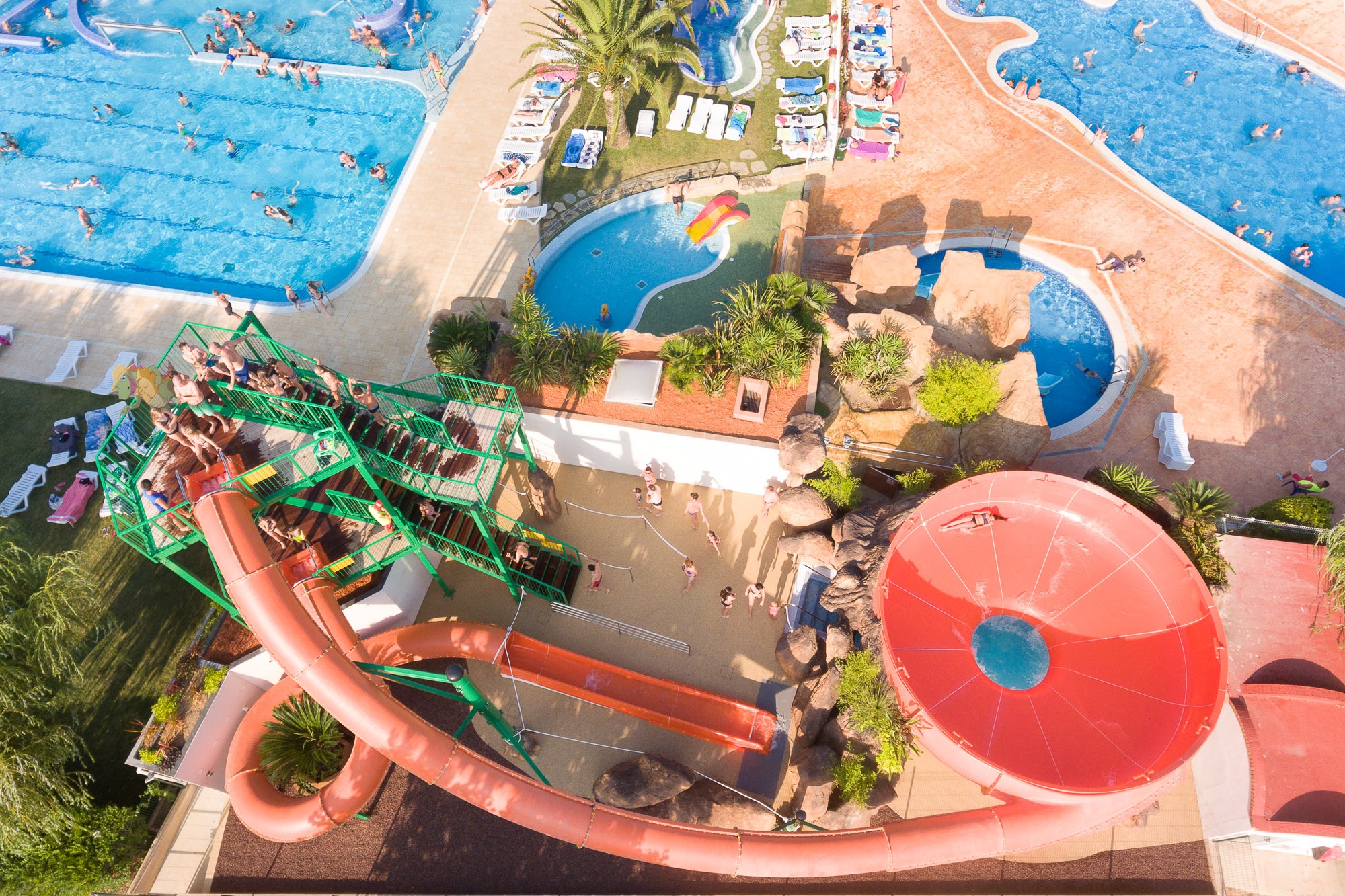 You simply can't miss it at the entrance of camping Amfora's water park: all orange and majestic, your dizzying double water slide!
The whole family will just have a blast... and a rush of adrenaline! You'll be greeted on the signs by no other than our beloved Amfi : he dressed up as an explorer to check the slides and make sure everyone, kids and grown ups alike can go there and have a great time in all safety. Amfi also enables you to check your children's height and see if they are allowed on the slides.
If you climb on top of « Volcan Twist », the highest of the 2 slides - 8 meters - you'll have 2 surprises also: a gorgeous panoramic view over Rosas bay and, on arrival, a volcanoe shaped space bowl. How many rounds will you be able to make once you're inside?
No need to reach such heights though to spend a great time thanks to the double slide since just below the highest one, « Amfi Splash » which peaks at 3 meters, also guarantees a great laugh to anyone who uses it!
In between 2 water slide sessions, the pools of camping Amfora's water park await you to refresh. Grab one of the deckchairs at your disposal in the shady area planted with trees to take a relaxing break.